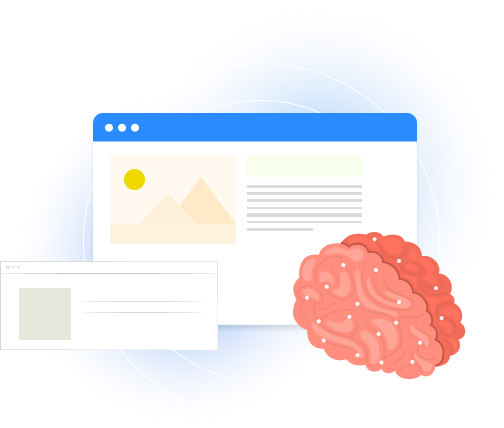 Artificial Intelligence adds intelligence to any software be it on-premise or cloud. It has since its advent proven to be beneficial to every applied industrial segment. IoT development companies, eCommerce companies, banking and other such verticals can leverage the data to optimize their products.
In today's world, AI is playing a pivotal role in every sector whether it is natural language processing, object detection, prediction system or so. Its application is unconfined. Hence, you can extend the capabilities of your ERP, CRM or other systems with AI-based integrated solutions.
They can enhance any software that leverages that irrespective of its size, complexity or so. It enables them to analyze data effectively and quickly.
Any existing programme must be powered by data engineering, which employs cutting-edge techniques for creating and constructing systems to gather and analyse unstructured data from various sources and formats.
Common industrial challenges and their solutions
Lowering labour costs and human error
Businesses are constantly in dilemma in regard to analyzing the ever-growing influx of data coming from the operational processes. Further, it is also true that "to err is human" hence inconsistencies and inaccuracy are often encountered in manual operations. It is necessary to capacitate the staff with technology to effectively and seamlessly process the data and other challenges. With machine learning algorithms on board, mundane tasks can be easily automated relieving the team to focus on more critical tasks.
Proper data utilization
The effective use of data from different sources is a challenge for IT companies, whether they offer products or services. Although data has a positive impact on the quality of a company's offerings, the volume of data available is generally overbearing and difficult to extract meaningful business insights from it. That's AI comes into play. It automates processes, utilizes data effectively and provides useful insights.
Pleasant user experiences
AI-powered solutions assist companies in meeting client needs, addressing their queries and grievances, and effectively resolving problems. In retail, it can be incorporated for up-selling and cross-selling personalized product recommendations. In inventory units, AI can help predict a shortage of products before time. Above all, it ensures pleasant experiences and customer retention for companies.
Predictions for better decisions
Large-scale data sets can contain patterns that AI algorithms can transform into useful commercial insights. Intelligent AI algorithms can forecast what a specific customer is going to purchase, which can be a great starting point for targeted advertising efforts. AI can also set up dynamic rates based on the reliability of clients and/or probable issues with their liquidity, detect insurance claim fraud in real time, and more.
It is the best use case of Artificial Intelligence. Automation speeds up delivery, improves quality, lowers costs, and streamlines the overall process across businesses while eliminating inaccuracies. AI solutions are beneficial across industrial segments for creating patterns and meeting dedicated operational needs.
Businesses can achieve a greater level of data analysis with the aid of deep learning algorithms applied to machine learning solutions. Various ML models can be built using these algorithms so as to determine trends and patterns for better business outcomes.
It is the science of AI that focuses on building algorithms to detect objects or people in images or videos in real time. Its applications are increasingly expanding into different sectors such as shopping, retail, malls, banks, etc.